Danielle Puccini
DESIGNER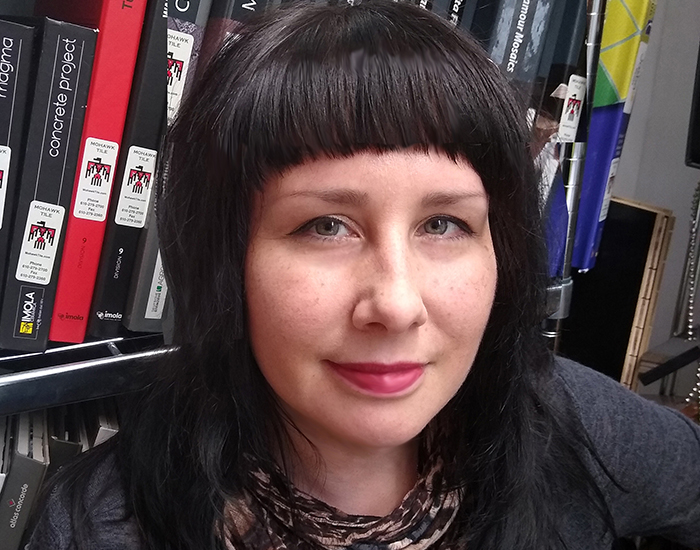 As the only daughter of a U.S. Navy officer, Danielle Puccini was born in Monterey, California, and had the opportunity to live in various, diverse areas. The nomadic lifestyle of her childhood and adolescence instilled an understanding of space and environmental context.
Danielle pursued her love of fine art and craft at Tyler School of Art in Philadelphia, where she received a B.A. in Art History. After working at Eye's Gallery in Philadelphia for several years and creating her own 3D mixed-media sculpture, Danielle graduated from the M.F.A. in Interior Design program at Moore College of Art & Design. Her art history degree and love of fine art and design segued naturally into an internship with the installation design department at the Philadelphia Museum of Art.
Danielle's experience as a design professional – including stints in the installation design department of the Philadelphia Museum of Art, as in-house interior designer for a real estate development firm, and as owner of an interior design business – expanded her skill set and exposed her to work in residential, hospitality, and development projects. Danielle works both independently and collaboratively and appreciates her role assisting other designers in a studio environment.