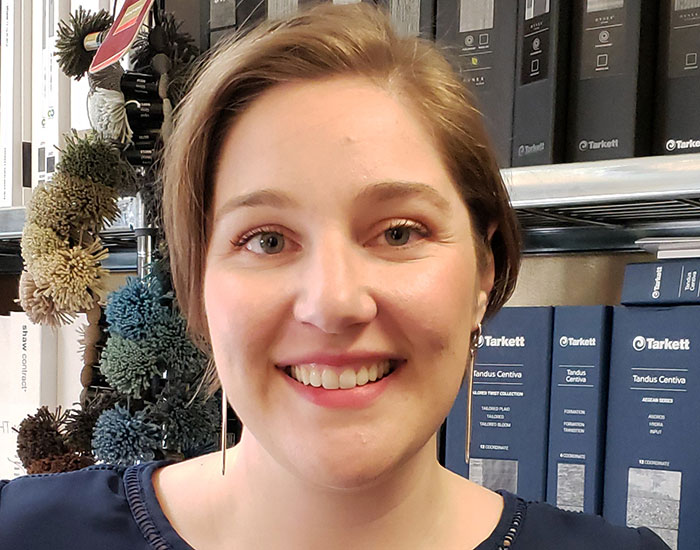 Before coming to Floss Barber Inc. as a designer, Leah Stoner worked for the Department of Architecture, Design + Urbanism at Drexel University while earning her Master of Science in Interior Architecture & Design. During her time at Drexel, Leah studied furniture design in Denmark, presented her thesis on place-based education design, and won multiple design awards and competitions.
Prior to beginning her career in interiors, Leah was a high school teacher in Appalachian Kentucky where she earned the prestigious Sue Lehmann Excellence in Teacher Leadership Award for Appalachia. Recognizing the impact the built environment had on her students, Leah decided to pursue a degree in interior design, combining her creative and organizational abilities and fueled by the belief that good design can improve people's lives.
Raised in Lancaster County, Pennsylvania, Leah enjoys the outdoors and has backpacked numerous trails along the East Coast. When she is not designing, Leah is most likely thinking about design, reading about design, or talking with other people about design.