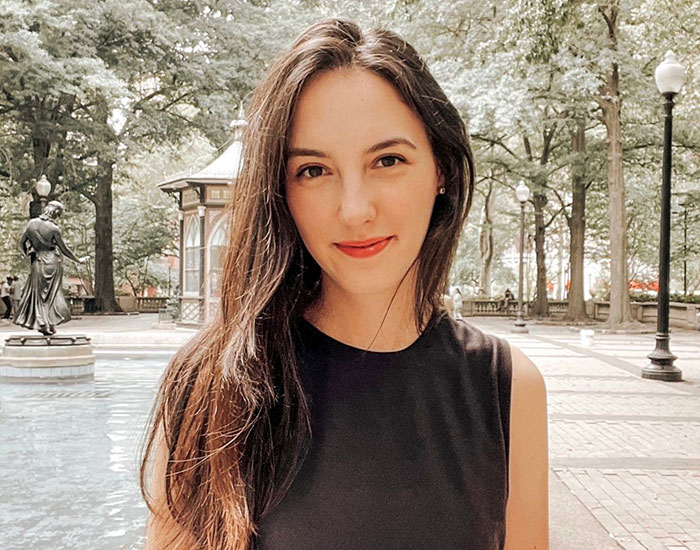 Born and raised in Quito, Ecuador, Maria Orska exhibited a passion for art and design from a young age. Given her mother's background in strategic communication and her father's background in the flower and rose farm industry, she grew up with an understanding of the poetics of the ephemeral, stories, people, and the pursuit of beauty.
She obtained her B.A. in Interior Design from the prestigious Univesidad de Palermo, in Buenos Aires, Argentina, where she graduated with honors.
Maria was awarded with more than 15 design recognitions throughout her education. With a passion for history, philosophy, and the ancient oriental world, as well as interiors and architecture, she pursued her thesis on the material and poetic aspects of emptiness and the void in the design of space, and its effect on sensory experience. Her work was recognized as the most innovative thesis project throughout all majors, the most important graduating recognition at the University of Palermo.
While studying, Maria also worked for the prestigious Argentinian architects Sandro Barghini and Maria Ines Pereyra, where she had the chance to get involved in several high-profile architectural and interior design projects.
Maria is motivated by the notion that art, design, and architecture are the social tools with which designers not only make sense of the world but create a new one every day. Outside of work, it is likely that you will find her with her nose in a book.