Hirtle, Callaghan & Co Designed by Floss Barber Inc.
In the spirit of Thanksgiving, we wanted to share one of our most recent projects and give thanks to Hirtle, Callaghan & Co. We are so grateful to have them as a client for over 25 years and we continue to evolve their space as their company and industry changes.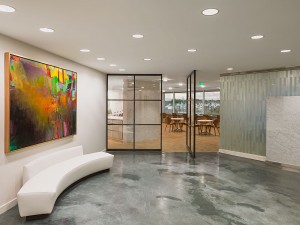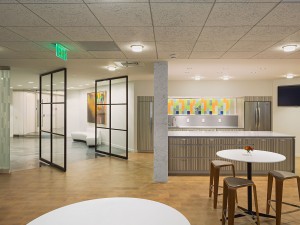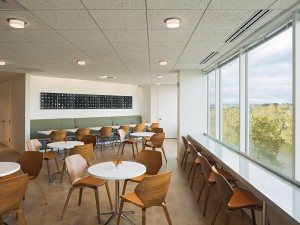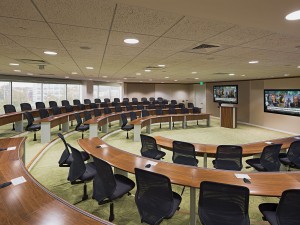 Floss Barber Inc. prides itself on customized interiors for our clients.
Twenty five years ago we sat with Hirtle, Callaghan & Co to design their first office. They were managing millions of dollars then and today they manage $29 billion. We have designed four offices for them over twenty five years.
In 2007 we positioned them to be ahead of the times at 230 SF per person. We understood their business metrics and where growth would come from and planned accordingly. The design positioned staff in the open windowed areas and put the management team on the inside. We created lunch rooms that were cafe-like as an extension of the reception area to facilitate casual meetings with clients.
The workstation plan was so progressive that when we reevaluated an expansion for them in 2013, we found that the distributed work functions were at a maximum efficiency. As a result, we focused on the addition of amenity spaces including a full-service kitchen and spacious cafe/meeting space overlooking the Schuylkill River's tree-lined banks. We also carved out space for a tiered education theater, discretely appointed with all of the current technological needs.