Floss Barber completes 10,000 Small Businesses-Greater Philadelphia program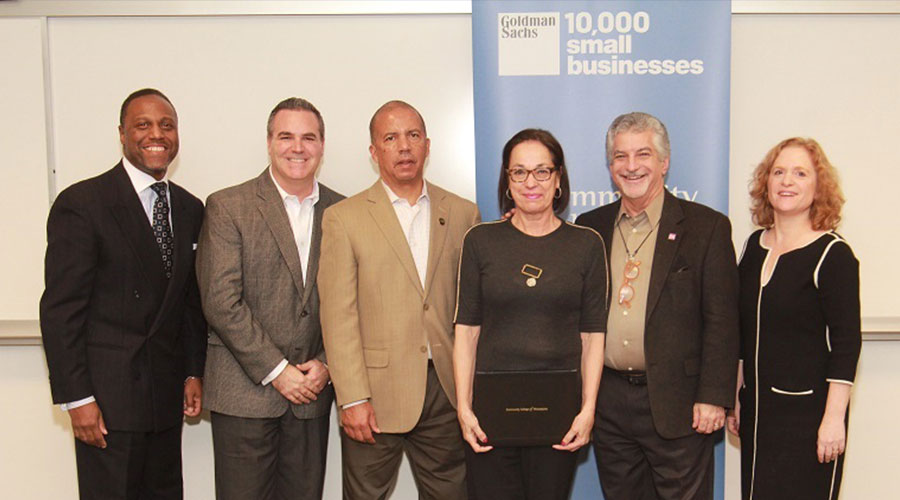 Floss Barber, principal and CEO of Floss Barber Inc., was among 27 graduates of the Goldman Sachs 10,000 Small Businesses-Greater Philadelphia program in January.
"10,000 Small Businesses has changed the way I run the design studio," says Floss. "The path to leveraging my talents and resources became crystal clear. I also came to realize the wealth and diversity of the talent in the small businesses we have in the Philadelphia region."
The business owners spent 14 weeks — roughly 100 class hours — at the Community College of Philadelphia actively engaged in an entrepreneurial business curriculum designed by Babson College. Classes covered all elements of running one's business, from money and metrics to marketing and sales. The program also included one-on-one business advising, accounting workshops and advice from top law firms and Goldman Sachs professionals.
The program is open to business owners in the Philadelphia metropolitan region.