Winning Preservation Alliance's 2015 Grand Jury Award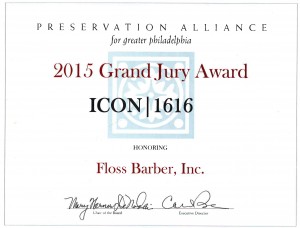 We received the 2015 Grand Jury Award for ICON 1616, our renovation on Walnut Street, Philadelphia.
Each year the Preservation Alliance for Greater Philadelphia presents the awards to individuals, organizations, businesses and projects from throughout the region that exemplify outstanding achievement in the field of historic preservation.
The awards honor projects involving the preservation or protection of historic resources including the restoration, rehabilitation or adaptive reuse of historic properties; sympathetic new construction or additions to historic properties; or education, documentation and advocacy work on behalf of historic preservation.