FLOSS BARBER INC. AT BDNY
The Floss Barber Inc. team was excited to premiere our first Designed Space at the BDNY hospitality trade show November 13-14, 2016. After months of inspired work with Durkan, Elegant Lighting, HG Arts, Indon, and Swavelle, we could not wait to bring the runway lounge space to life.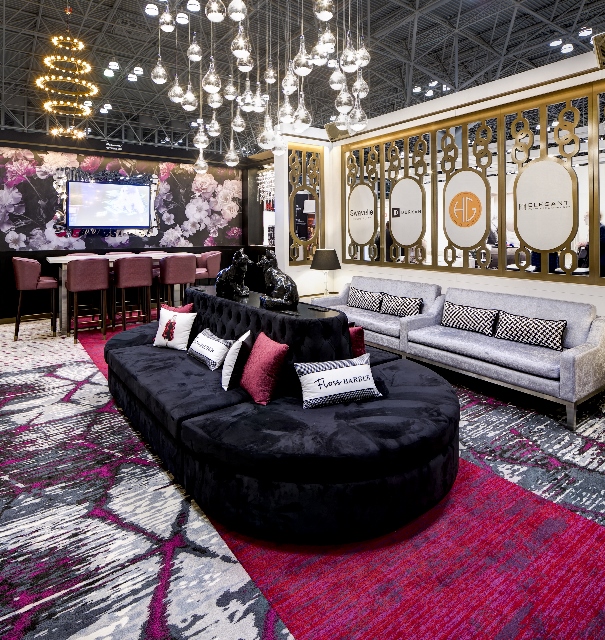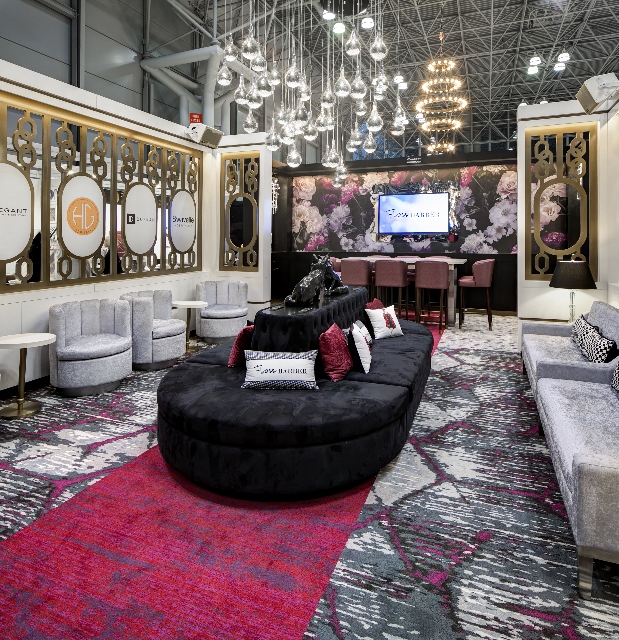 "Runway" by Floss Barber Inc. envelops visitors in an enticing, atmospheric environment, enlivened by the energy of New York Fashion Week. A central path creates the ideal opportunity to "see and be seen" while socializing in the hotel space. Alluring backdrops similarly provide prime "selfie" moments, in a nod to the impact of social media on today's design world. Italian high fashion runways inspire the space's palette and proportion play: deep berry hues and verdant floral motifs complement a graphic black and white palette, while classic lines merge with avant garde proportions and whimsical details. The lounge's incorporation of local culture, merging of functions, and inclusiveness of technological advances captures the essence of emerging hospitality design.