Anne Marchessault, NCIDQ
DESIGNER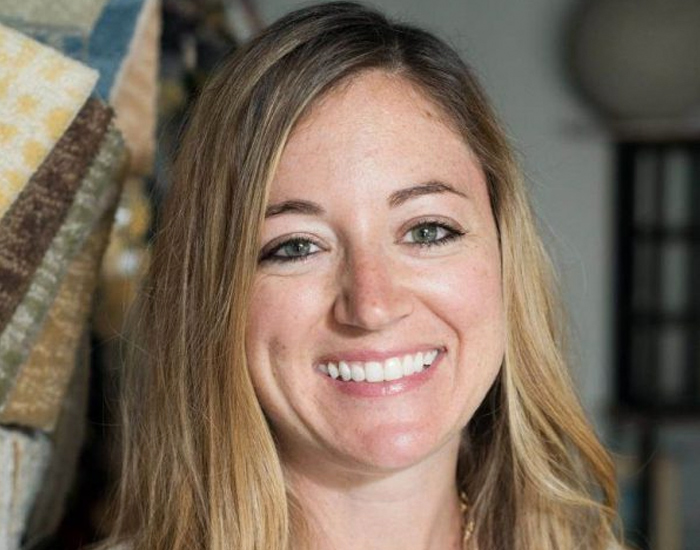 The granddaughter of a window display designer and interior-turned-floral designer, Annie grew up witnessing the power of design to transform our everyday experience of the world and to uplift our spirits through careful curation and mindful attention to detail.
After pursuing a legal career in New York City and Washington, D.C., Annie craved to make more of a visual impact on her surroundings. Realizing interior architecture and design could combine her desire for creative expression with her practical business mindset, she moved to Philadelphia to pursue the field full time.
Annie began working for Floss Barber Inc. while earning her Master of Science in Interior Architecture & Design from Drexel University's Westphal College of Media Arts & Design. She dove in head first during her two years as a part-time junior designer, participating in every step of the design process as well as writing business content for the firm. Having graduated summa cum laude from Drexel in June 2017, Annie now eagerly tackles a range of projects as a full-time designer.
In approaching any design problem, Annie believes in a holistic approach that considers the client's needs, the building's history, the surrounding community, and the latest in effective design research. Annie is particularly interested in wellness optimization, seeking to achieve the best flow and synergy for the occupants of a designed interior environment. Her work in employment law has made her especially sensitive to the evolving needs of employees in the workplace and the ways in which design might address those needs in a functional and aesthetically pleasing way.
Annie draws inspiration for her work from the cities in which she has lived and traveled, her past professional and educational experiences, and her enduring love for the fine arts, music, and architecture.