National Liberty Museum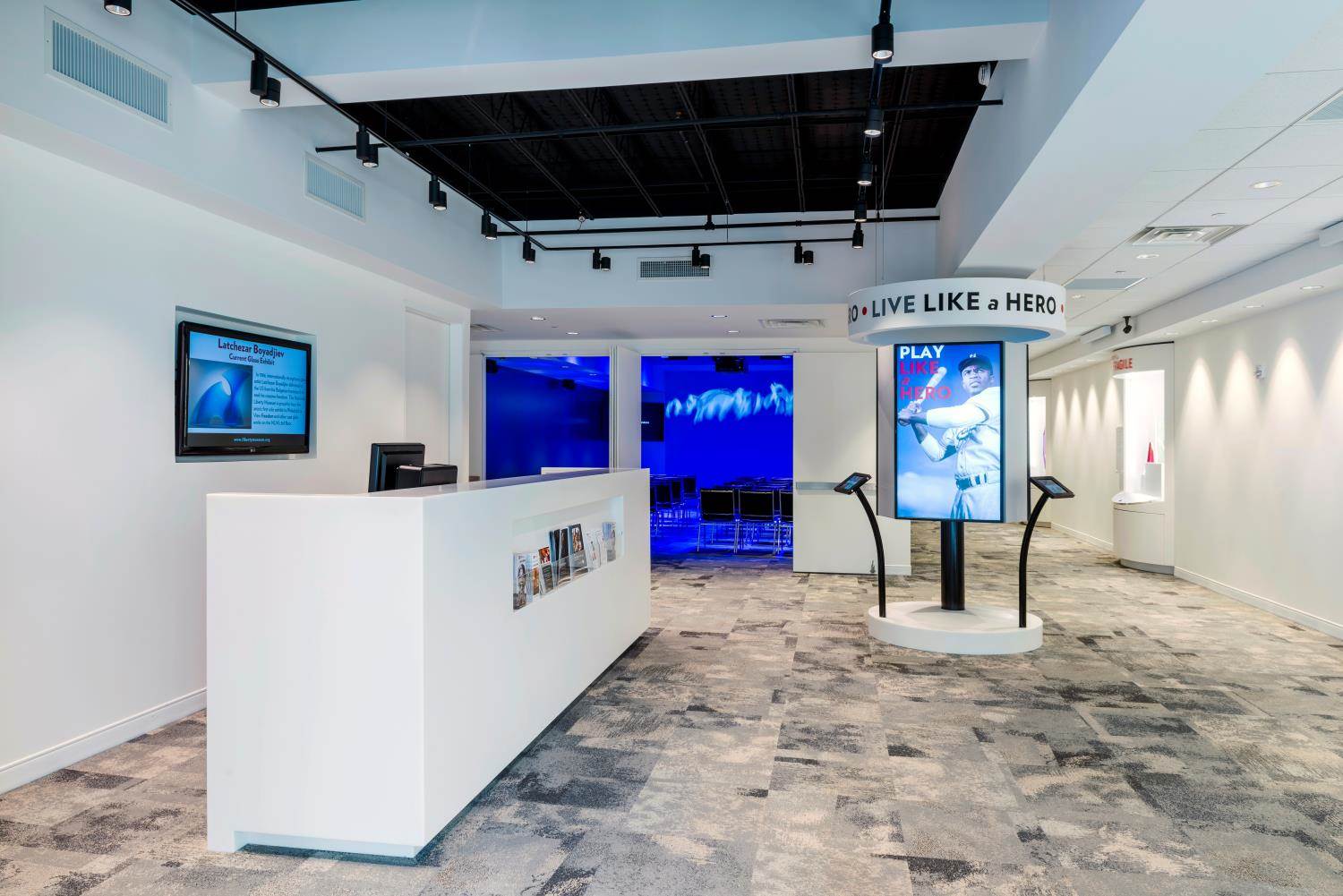 Glass art shines as the leading display of the National Liberty Museum in Philadelphia, promoting the museum's message of freedom and non-violence. Publisher, art collector, and philanthropist Irvin Borowsky created the museum in 1995 to celebrate the importance of personal liberty. He invited international artists to participate in a glass competition to express remembrance of Kristallnacht, which laid the foundation for the museum's vast art-glass collection.
In 2015 we took on the challenge of redesigning the first two spaces of the museum's first floor to create a welcoming reception and exhibit area in front, with a theater space for school children and other visitors in the rear. The original lobby felt cluttered and dated; we simplified the entry and created a sophisticated reception area with white walls and gray floors to permit the exhibits to stand out. To draw visitors in from the street, we prominently displayed the duplicate Liberty Bell in the museum's front window with dramatic lighting.
We understand that visitors decide within seconds whether to stay or leave a museum. We wanted to design a space that invited them to stay.
Client
National Liberty Museum, Irv Borowsky