Valley Forge Casino Resort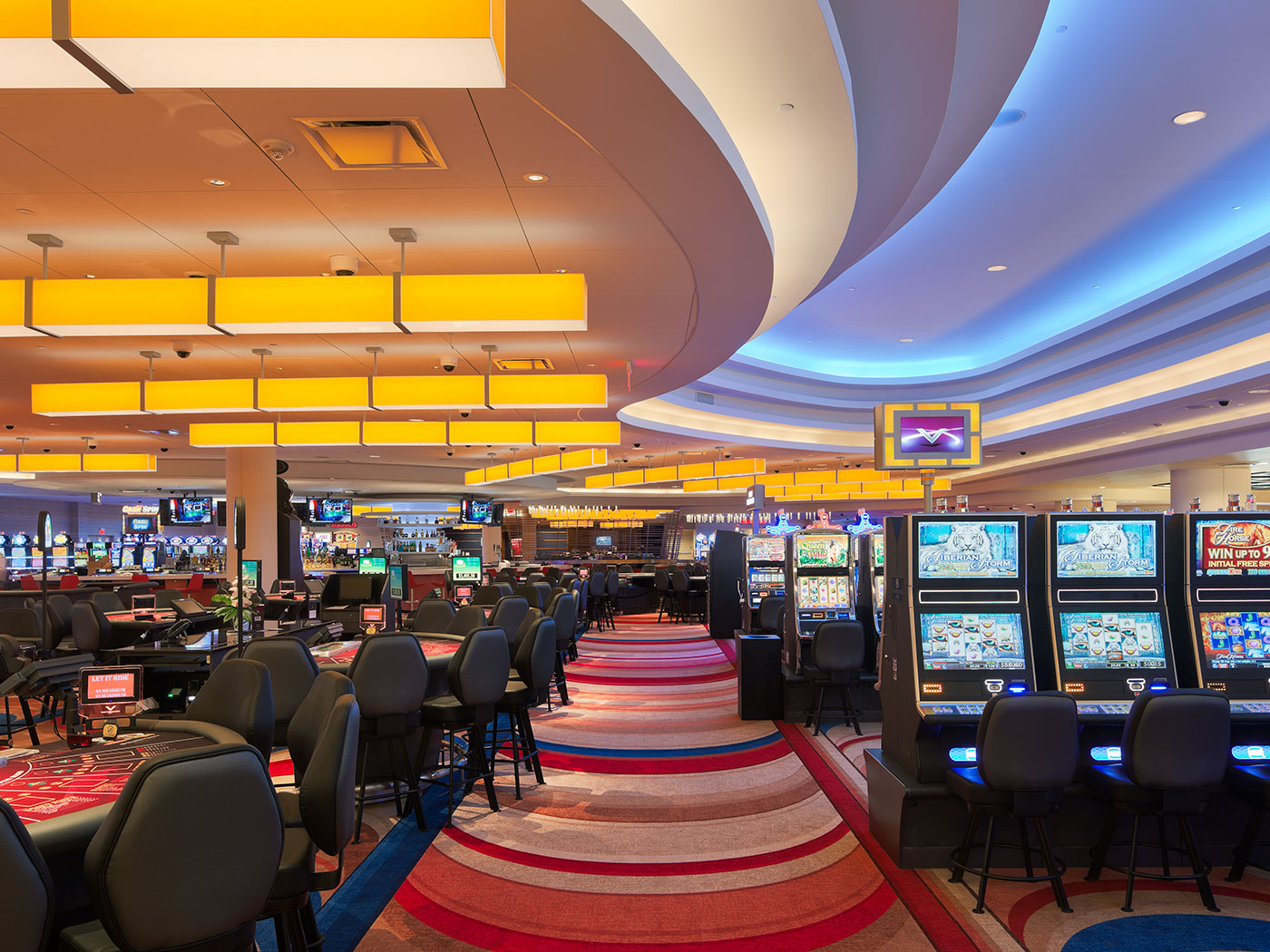 When real estate developers Lubert Adler and Merion Realty Properties bought a faded, 40,000-SF convention center in historic Valley Forge, they wagered it would perform right away for their resort casino idea. From the moment the gaming license arrived, we collaborated with Cope Linder Architects on converting the space into a vibrant, dynamic resort casino complete with a high-limit lounge, noodle bar, food court, and central bar – meeting a limited budget and a schedule of less than one year.
Visiting the 1950s space, essentially a box, we saw that the four 30-foot-tall light wells were an opportunity to create a "wow" experience. We based the design on free-form swirls, carved of drywall, that soar 18 feet above the casino floor. We replicated that organic movement by designing wool-blend carpets reminiscent of an Emilio Pucci print. We custom-designed a curved wooden wall that defines the high-limit area and the adjacent restaurants, repeating those curves in the central bar and lounge. The design challenge in a high-limit lounge is for patrons to see out as others see in, but to retain an elite, VIP mystique. Completed in 2012, it works.
Client
Valley Forge Casino