About Centre Square, lawyers and lighting
From the Philadelphia Inquirer: "Centre Square, the 1500 Market St. office complex known for Claes Oldenburg's 45-foot-tall Clothespin sculpture in its front plaza, is up for sale."
The 36- and 43-story towers, last sold in 2002 for $183.5 million, are "full of very large corporate tenants… with exceptionally long lease terms," the article says. "It's a very stable, low-volatility asset." Can we take partial credit for the buildings' success? Perhaps not, but we have designed some wonderful offices there, if we may claim credit. For future real estate investors, we have some great ideas on how to reactivate the vast lobby and retail spaces of Centre Square and bring it back to its authentic interiors.
Just this month we completed two-and-a-half floors at Centre Square for the Obermayer Rebmann law firm.
In 2012 we designed for the Berwind Corporation, a family-owned investment management company.
In 2009 we designed three floors for law firm Saul Ewing, a client of 8 years' standing.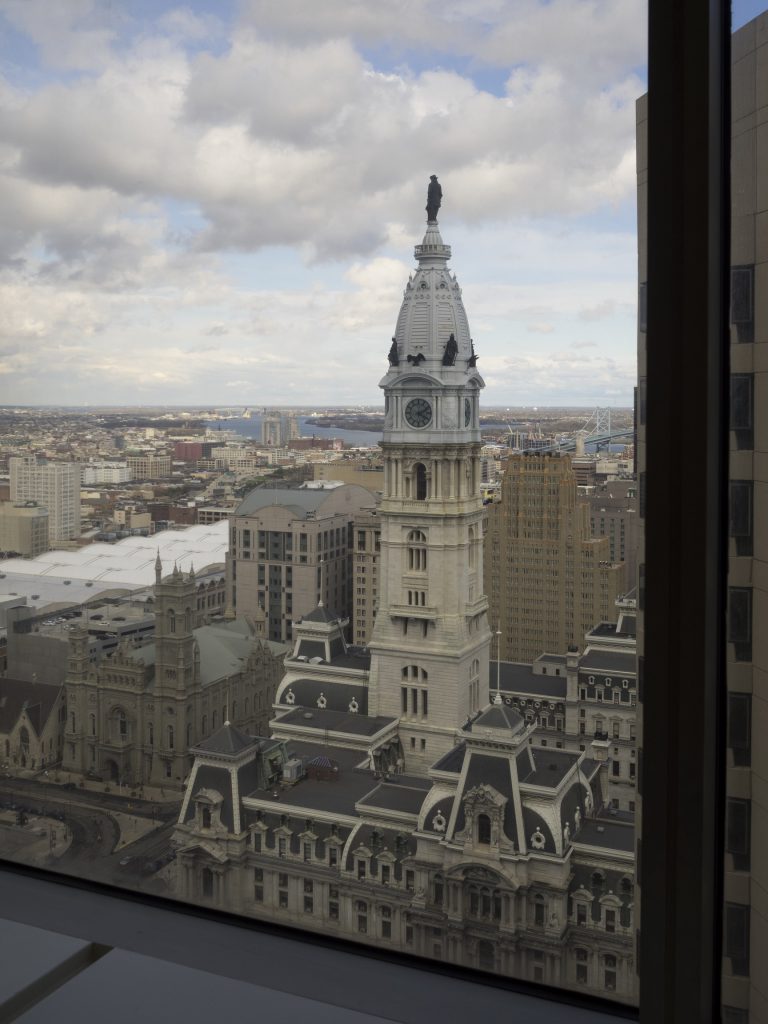 On the boards
In 2005 we designed the 52nd floor of One Liberty Place for Saltz Mongeluzzi Barrett & Bendesky. This year we are completing refreshing that office and designing the 51st floor.
Shedding light on the law
We are investigating state-of-the-art lighting systems. We know that lighting has an impact on performance as well as on physiological health and well-being. Working with Beam Illuminating Architecture, our lighting consultants, we can now provide LED-color-turning modules with Bluetooth-embedded controls. This combination best reproduces natural light. It works for professionals outside the legal profession, too, of course.
Lighting conference
At Light Fair International, April 26 through 28 in San Diego, Floss will speak about lighting and its impact on interiors. She is sharing the podium on "Designing for Good Ener-chi" with Larry Berman of Feng Shui Lighting. Floss says: "We will discuss feng shui and how this ancient practice can enhance the physical environment of commercial interiors." We have a few free tickets for the conference. Contact our office if you are interested.