Floss Barber Inc. Celebrates 30 Years – 1986 – 2016
The Floss Barber Inc. team traveled to New York City December 15 to celebrate 30 years of business and to take in some of the city's best in luxury hospitality and latest in commercial furniture design.
Starting with tea and pastries at the Baccarat Hotel & Residences on West 53rd Street, we were swept up by the luxury hotel's sumptuous champagne-hued Grand Salon. Combining 18th century French details with contemporary amenities, each guest room feels classically elegant with modern comfort in mind. Our team particularly appreciated luxurious material details like parquet wood flooring, woven rugs, pleated silk wall coverings, and marble wall treatments.
The Baccarat Hotel's history is as impressive as its interiors. Decorated with 15,000 pieces of crystal, including 17 custom-produced chandeliers and a prismatic glass façade, the first flagship hotel for the brand is an homage to the crystal manufacturer's 250-year history. China's Sunshine Insurance Group bought the hotel in 2015 for $230 million. Totaling more than $2 million a room, this sale made the Baccarat the most highly valued hotel in U.S. history.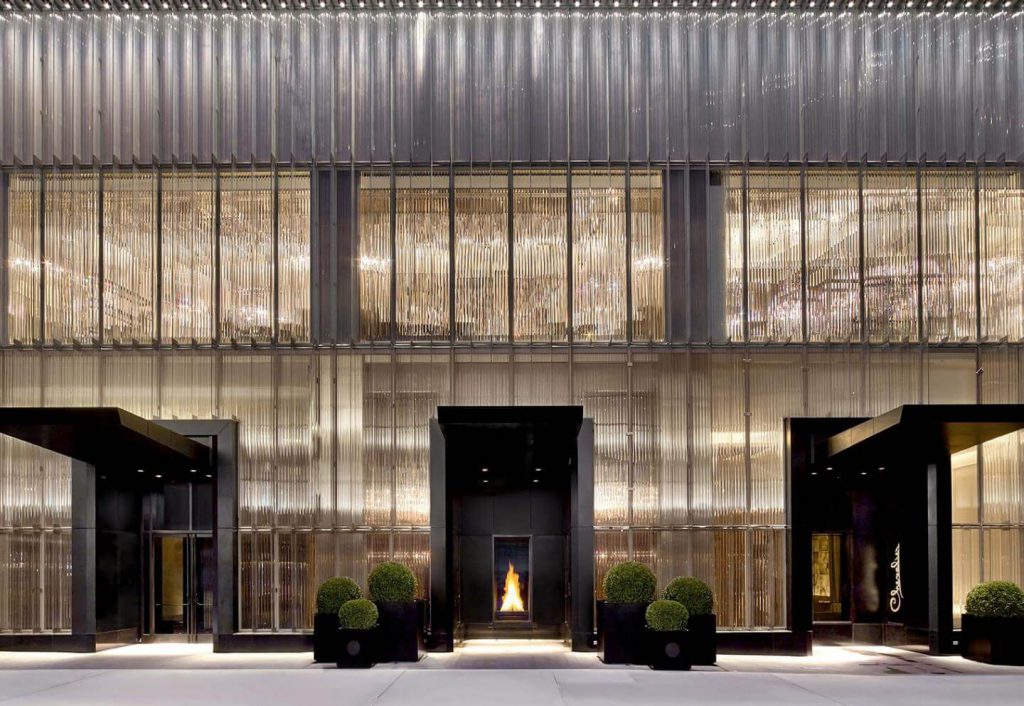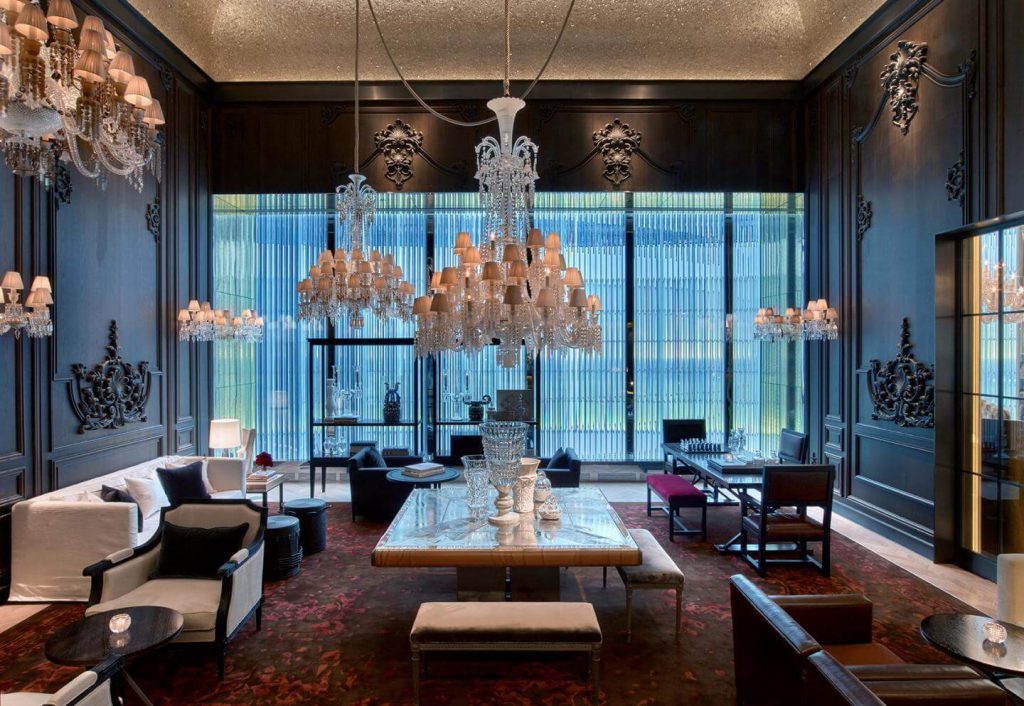 Along the East River, we visited west elm's new headquarters to see firsthand their work place furniture line. Conceived as both a work space and a gallery, the adaptive reuse warehouse displays over 170 handmade pieces from regional artisans around the globe. Each department similarly exhibits one of the brand's new Workspace systems, developed in collaboration with Inscape. We appreciated the residential feel to the workstation vignettes, which also account for personal flexibility and customization. Vice President of Workspace and Hospitality Peter Fowler updated the team on west elm's movement in the hospitality industry, as the brand is opening multiple hotels outfitted with pieces from its contract line. West elm aims to be all things furniture, from the residential to commercial markets.
From west elm's outpost in DUMBO, we headed back to Manhattan to visit The Greenwich Hotel. Conceived by actor Robert De Niro as an old-world enclave in the middle of TriBeCa, the hotel features a drawing room with a working fireplace and artifacts from around the globe. With a sense of insouciant luxury, the hotel's unique guest rooms contain individually selected Tibetan rugs, international vintage furnishings, Moroccan tiles, and Carrara marble. Sales Manager Jenna O'Neill then took the team up to the TriBeCa Penthouse Suite, crafted by Belgian designer Axel Vervoordt. Rooted in the Japanese philosophy of wabi sabi, the large retreat celebrates the imperfections found in natural materials. With muted tones and elegantly humble furnishings, the design inspired the team to embrace the beauty found in simplicity and to approach special interior spaces with an installation art mindset.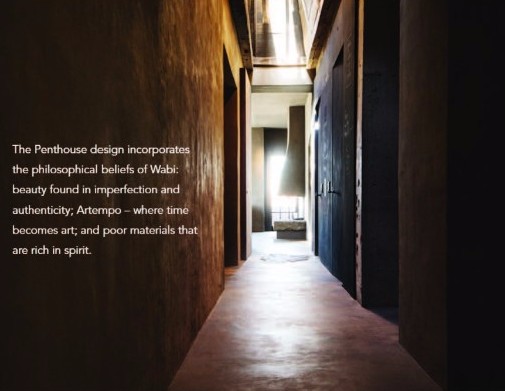 We finally gathered for Italian cuisine at the hotel's Locanda Verde restaurant to reflect on the trip and 30 years of evolution and success for Floss Barber Inc.