Broadcasting Board of Governors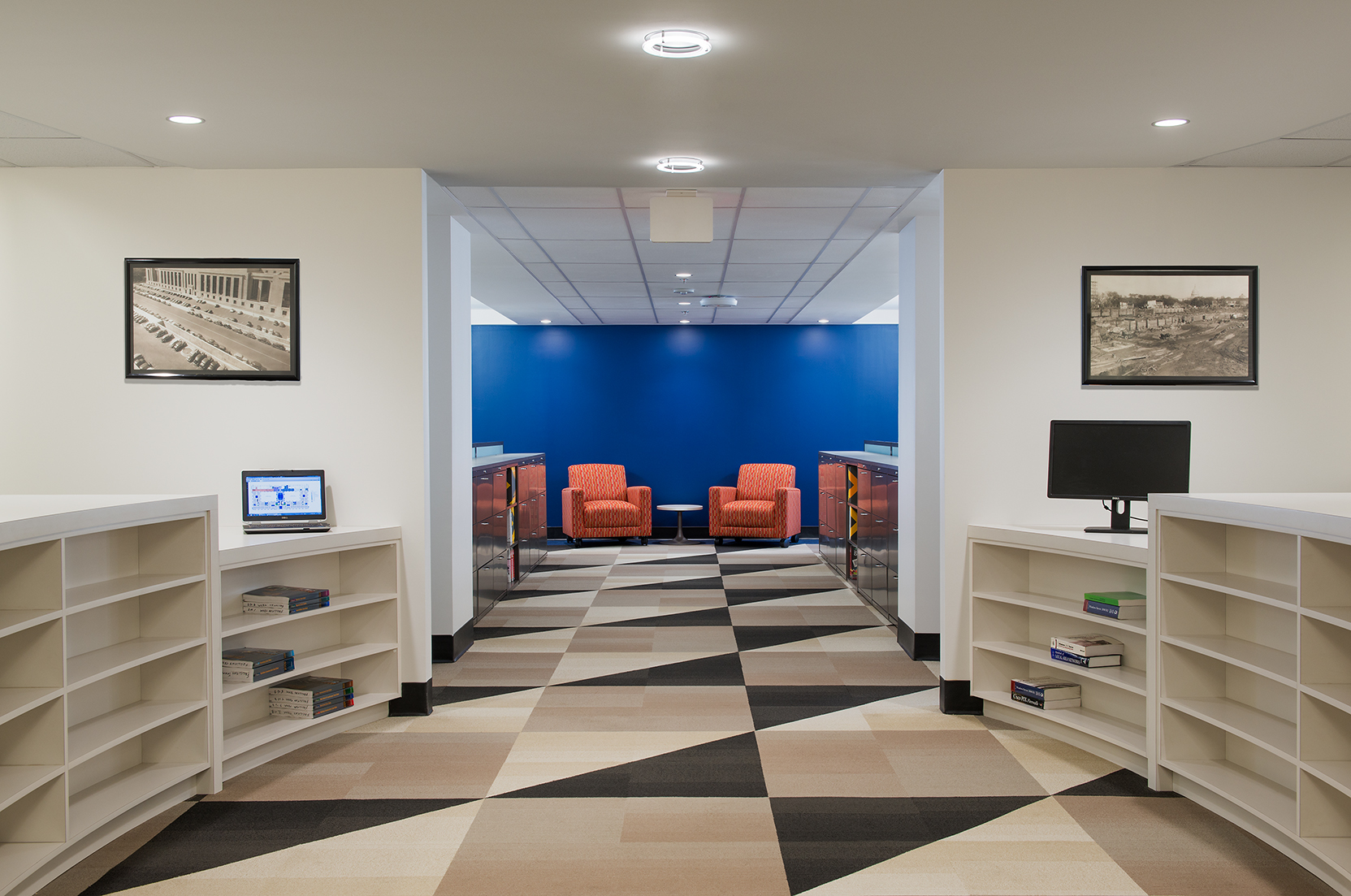 The General Services Administration has spent several years consolidating and re-programming spaces in Federal offices, concentrating on maximizing openness and unifying the sizes of workstations. In 2014, GSA hired us, in partnership with the Princeton-based architectural firm Mills + Schnoering Architects, to expedite the design to renovate part of the Voice of America Building, also known as the Wilbur J. Cohen Building, which is on the National Register of Historic Places.
We had to adhere to published standards of design, operations, and maintenance of both the GSA and the National Register. The Broadcasting Board is an independent Federal agency that oversees all U.S. civilian international media. The old 40,000-SF space contained vastly over-sized individual offices. The redesign called for more than 150 workstations of 70 SF each. Support spaces include conference spaces, "huddle rooms," storage, and washrooms.
Client
Broadcasting Board of Governors, General Services Administration