Floss Barber Inc. Studio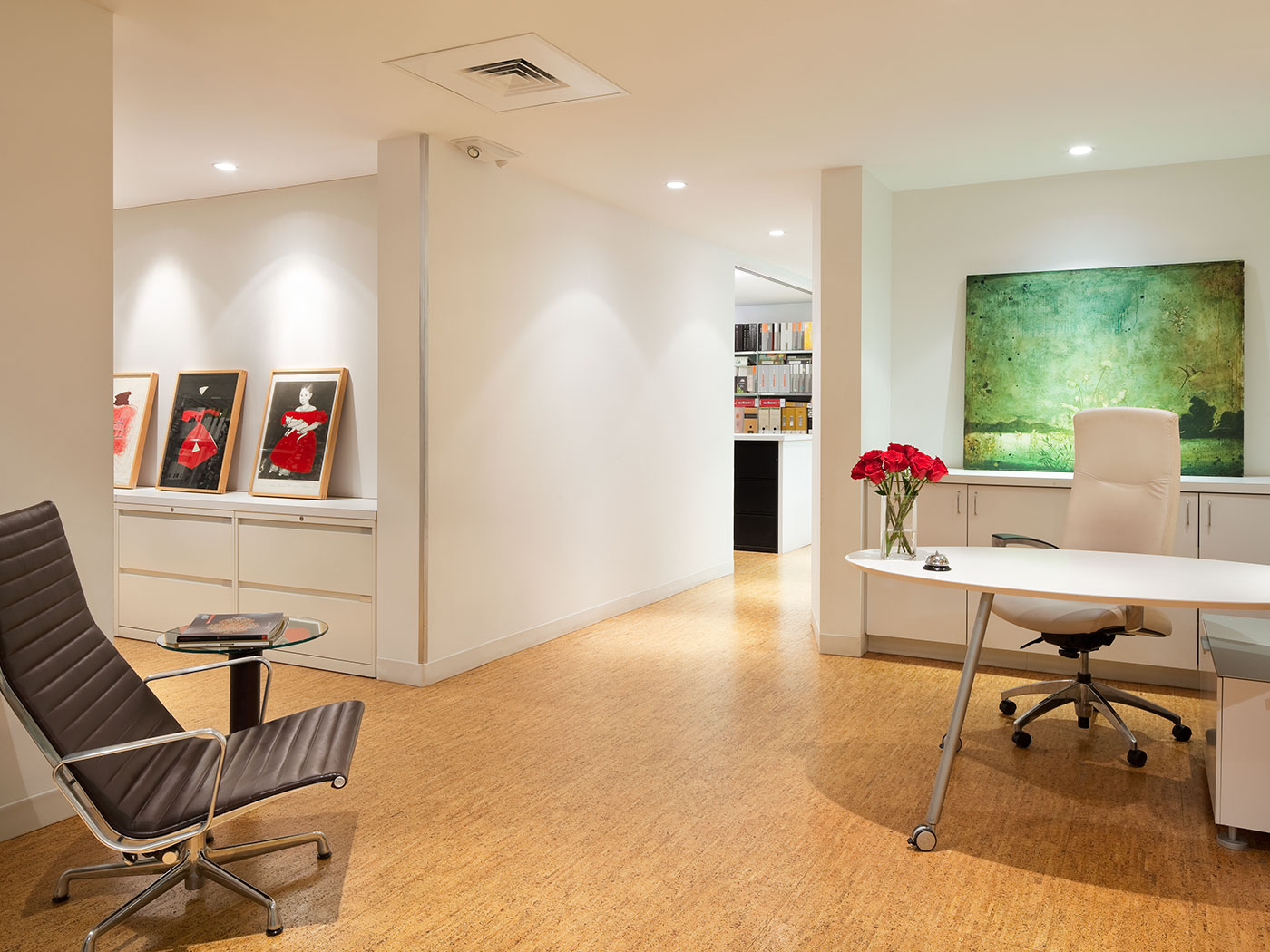 A man who represents himself may have a fool for a client, but an interior design firm that designs for itself has more fun than a birthday, July 4, and New Year's Eve rolled into one – and a totally satisfied user.
We believe that the space in which we work should be as vital as those we design for clients. Our goal for our own 3,500-SF office was to make it simultaneously aesthetically pleasing and functional. As a student of feng shui, our CEO/principal wanted an arrangement that would engender harmony and success. We achieved this balance by placing the creative design studio closest to the huge, west-facing window wall, promoting collaboration and well-being.
We exposed the raw ceiling and focused on industrial chic. We put the conference room and hospitable public space at the entry, using soft, residential-style lighting. Each piece of artwork inspires the staff. A portrait of Floss's mentor, Mary Epstein who was the design director at Drexel University-Westphal College of Design, hangs prominently in the entrance as a reminder of her wisdom.
Client
Floss Barber Inc. — Academy House