11 Cooper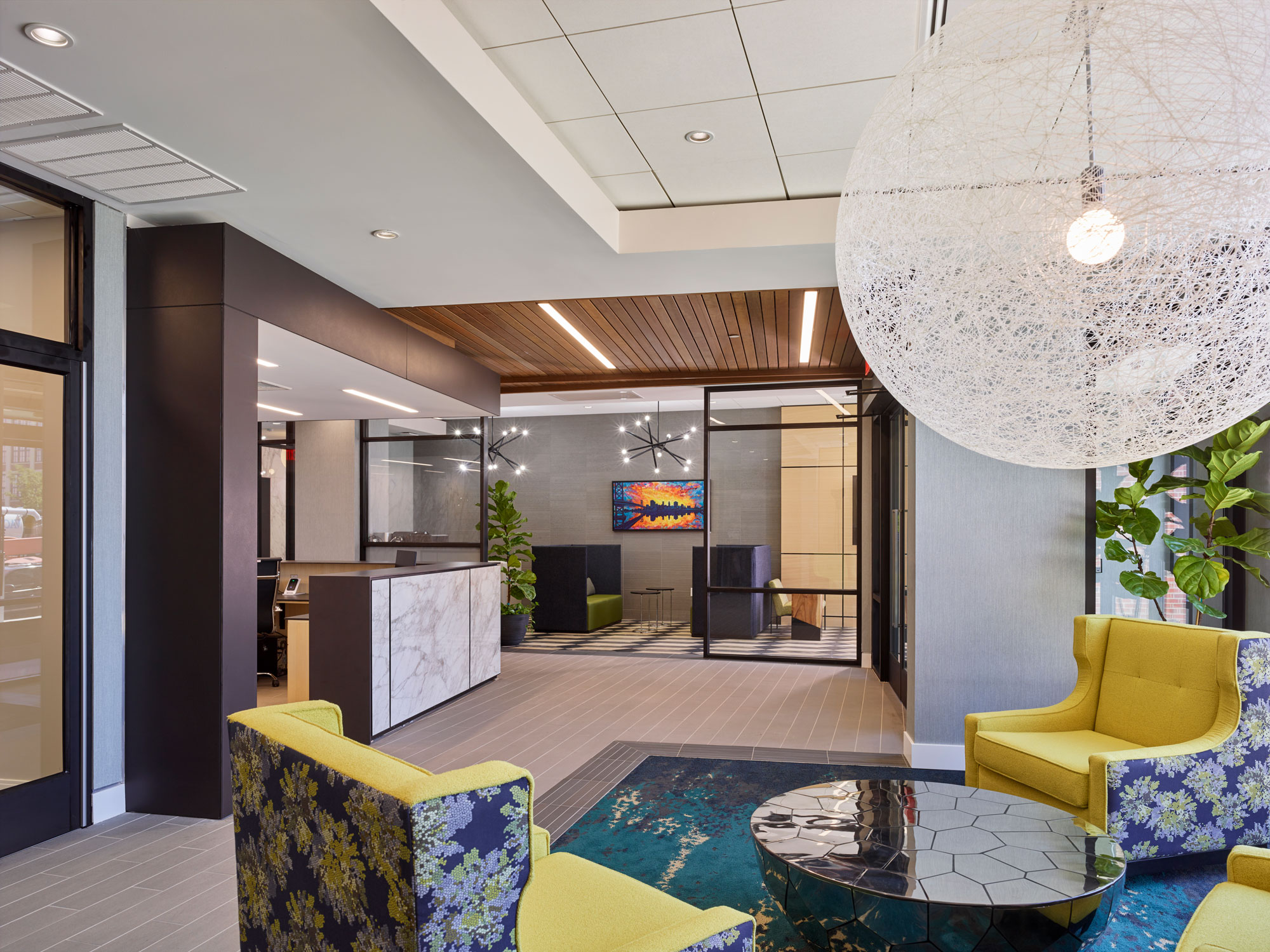 When it opened in June 2019, 11 Cooper became Camden, New Jersey's first new market-rate residential development in nearly two decades. The five-story building features 156 units plus a variety of amenity spaces, including a terrace with views of the Ben Franklin Bridge and Philadelphia skyline.
The Michaels Organization hired Floss Barber, Inc. to support JKRP Architects with interior design finish and furniture selections. Engaged to reinforce the client's vision that the property be both approachable and sophisticated, our team needed to ensure the interiors offered broad enough appeal to feel inclusive to potential residents while inducing feelings of prosperity.
Our design effort focused on the lobby, business center, club room, board room, leasing and management offices, elevator lobby, and outdoor terrace, extending the theme ofcasual sophistication throughout the amenity spaces.
The design merged different style stories – minimalist and modern with glamorous and edgy – to articulate a distinctly 21stcentury narrative of urban pioneers and Camden creatives, using warm finishes, sparks of color, and bold graphic contrasts. Shades of emerald green incorporated into the carpet reinforce the 11 Cooper brand and its environmental commitment.
Client
The Michaels Organization
"
11 Cooper's beautiful new homes represent the inclusive prosperity that Camden is all about."
Camden Mayor Frank Moran