Fairfield Inn & Suites Philadelphia Hotel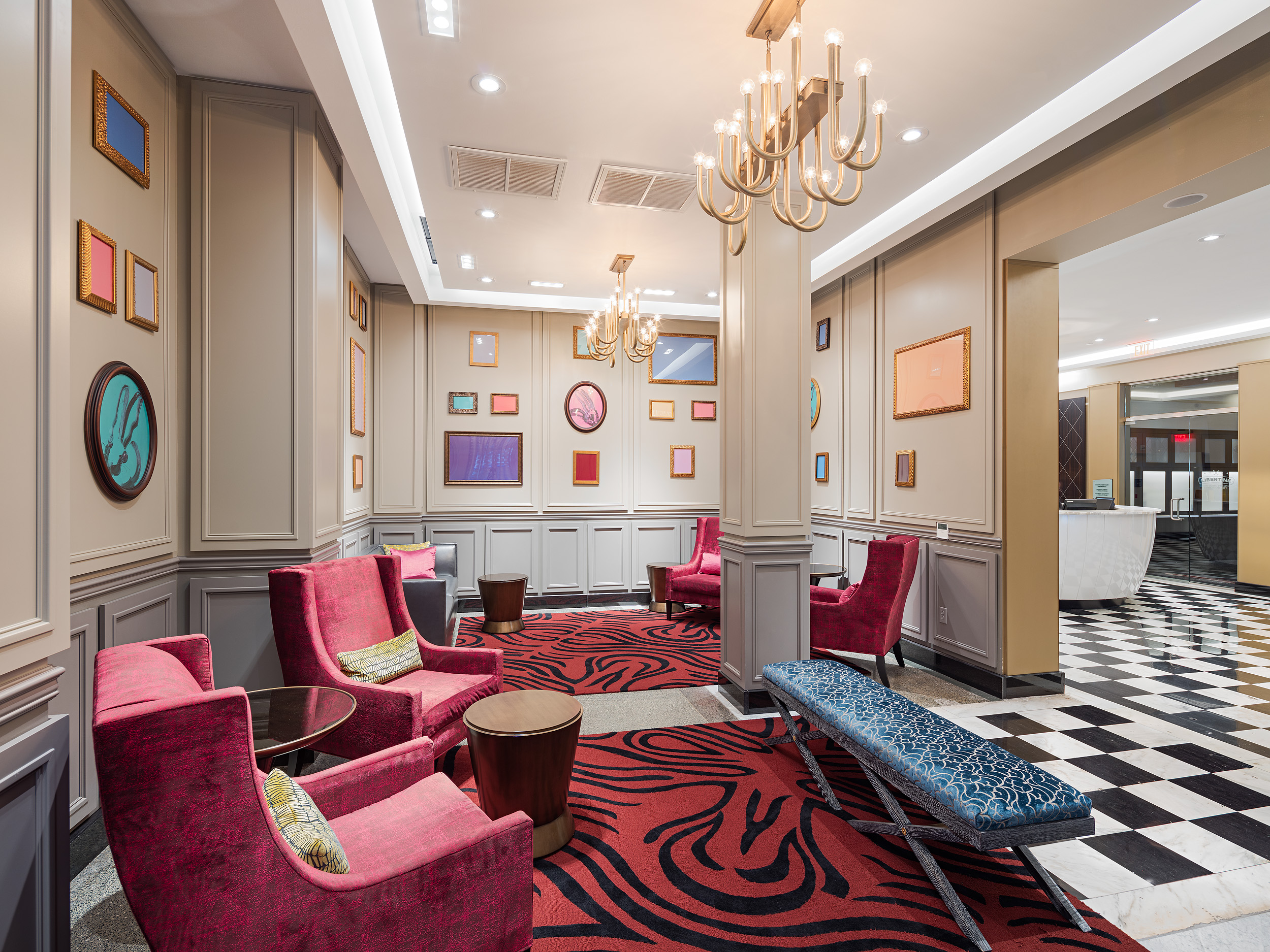 Built in 1923, the Fairfield Inn & Suites Philadelphia Downtown/Center City Hotel began life as the Parker Hotel, a "bachelors" residence in the heart of Philadelphia. Following ups and downs as a popular venue for legendary jazz musicians, entertainers, and athletes, to an early player in Philadelphia's LGBTQ community, the Parker Hotel fell on hard times with deteriorating conditions and a poor reputation. The restoration design intent began with the new owner's decision to make the hotel once again a positive part of a thriving neighborhood.
The Parker interior design transformation into the Fairfield Inn & Suites Philadelphia Downtown/Center City Hotel focused on accentuating the best of the historic building with details and amenities for the modern traveler. Exuberant colors, new lighting fixtures, and updated fabrics and finishes ensure comfort and dynamism.
The renovated interiors take cues from the original architecture. The hotel features both Colonial Revival and Art Deco detailing. The redesign incorporates elements of these historical precedents combined with a new, contemporary aesthetic. New subway tile with dark grout, brass and gold-tone elements, and corridor carpet runners refer to the building's past and juxtapose with original, restored features such as the checkerboard marble lobby floor and illuminated entry canopy.
Floss Barber, Inc. worked collaboratively with The Wankawala Organization, architecture firm SgRA, a team of consultants, and Marriott to ensure the Fairfield Inn & Suites brand standards were applied and customized. The result of this team effort is a distinctive boutique-style urban Fairfield Inn & Suites that provides a comfortable, productive stay at a great value, while at the same time revitalizing an historic urban building and imbuing it with color and vibrancy.
Client
The Wankawala Organization
"
A renovation that was worth the wait [for] the classiest Fairfield Inn you've ever seen . . ."
Philadelphia Magazine Property Editor Sandy Smith