The Wilbur Lititz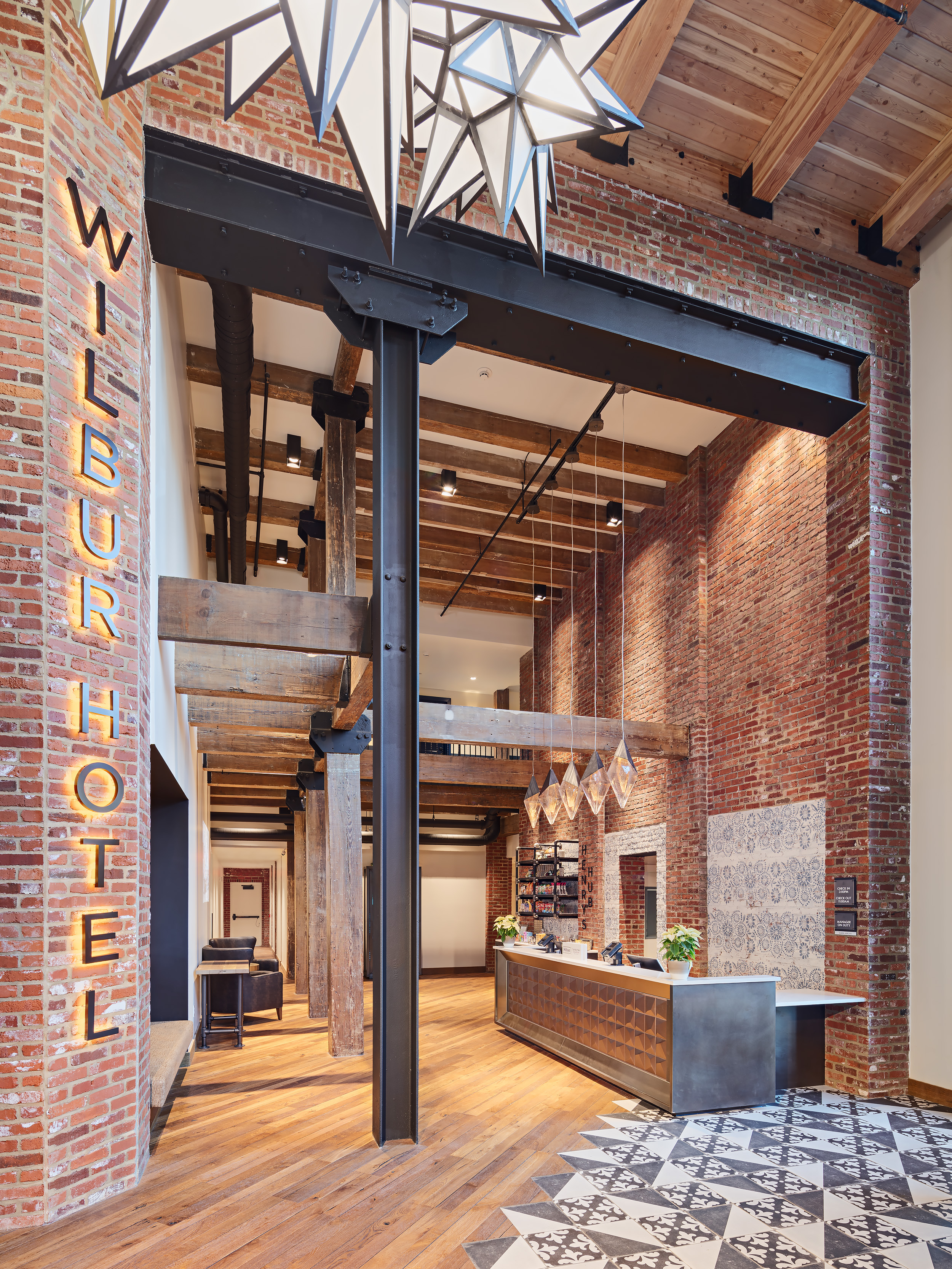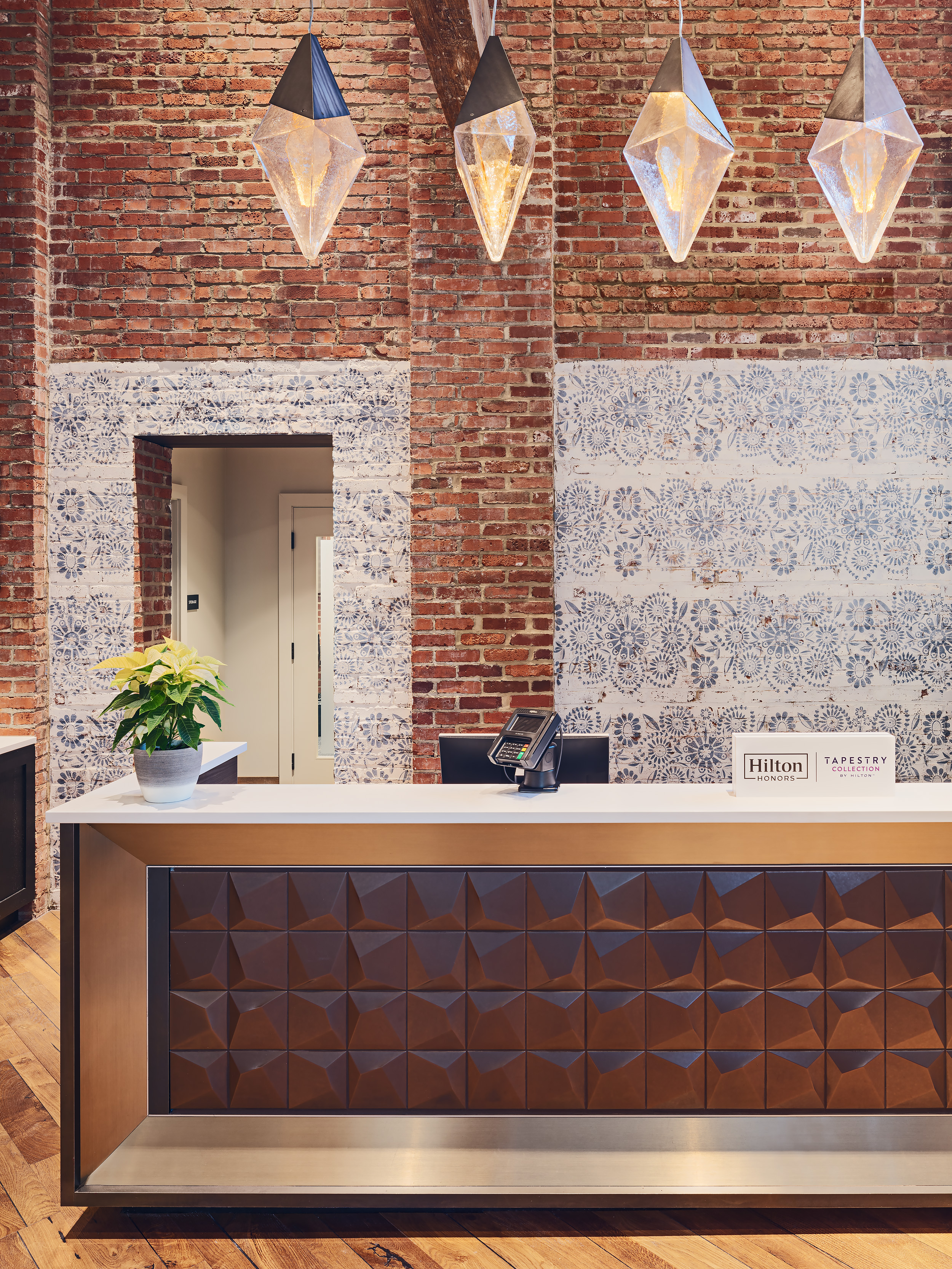 As the first Hilton Tapestry hotel property in Pennsylvania, The Wilbur Lititz celebrates the building's history as the former Wilbur Chocolate Company factory along with the rich Moravian heritage and vibrancy of "America's Coolest Small Town." The boutique hotel design features 74 finely appointed guest rooms and 1,000 square feet of event space.
The Floss Barber design team highlighted the factory's historic brickwork, timber beams, and arched windows to create a warm industrial interior. Bits of Moravian whimsy soften the Machine-Age structure, including traditional floral patterns, rich colors, and the iconic Moravian star. The interplay of soft motifs and rough materials pairs brick walls with stenciled florals, steel tubing with colorful vintage books, and forged metal with star patterns.
The history of the Wilbur Chocolate Company factory is felt throughout the space, including the large-scale reception desk with star-patterned bronze tiles evocative of a traditional chocolate bar. Salvaged candy-making artifacts combine with vintage advertisements, photographs, and bakeware in the lounge and guest rooms to capture the delight and whimsy of the factory's history and continued legacy.
Client
Tapestry Collection by Hilton | Oak Tree Development | Springwood Hospitality